We're all so proud of you, signed David Sedaris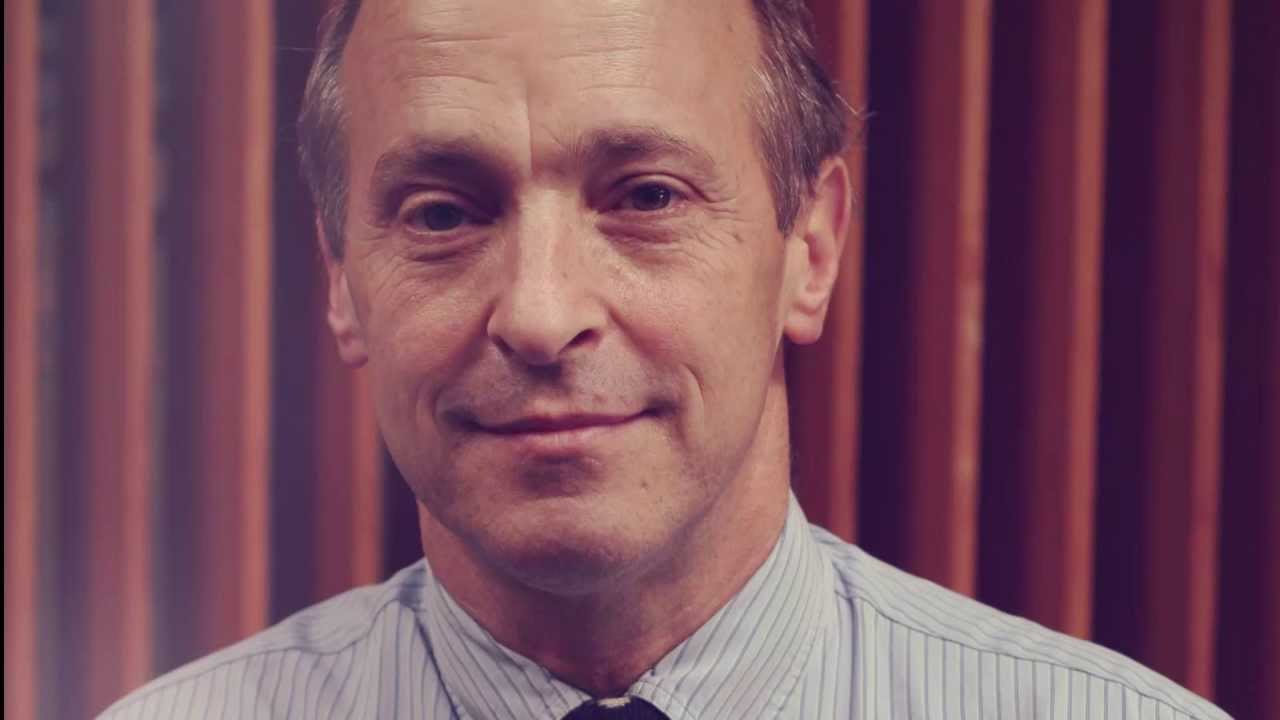 ---
Earlier this summer, I brought my fresh copy of Theft by Finding to Common Good Bookstore in St. Paul to have it signed by David Sedaris. Having never met him before (but having read almost everything he's ever written), I was full of nervous excitement. I was about to meet my writer idol. There was a detectable giddiness to the crowd waiting in line with me. Every so often someone walking by would stop to say, "David Sedaris is in there? No kidding!"
Over an hour later, I finally reached the point in line where I could see him, and watched as Sedaris coaxed people out of their shell.
"Have you seen my trousers?" He asked and stood up to show an older couple the blue striped pants he was wearing. "These pants costed four hundred dollars. Can you believe that?"
I had already decided what I was going to say. I was determined to get in and get out without embarrassing myself.
"Hi David," I said, a little too high pitched. "Thank you for coming to St. Paul."
"Well, they told me you would be here," he said with an obvious expression.
"Oh." I felt myself blush and stumbled over my words.
"So then I had to come," he said.
Since then, the pages in my copy of Theft by Finding have lost their crisp edges. I've torn through the book, bringing it with me everywhere. Theft by Finding, part of which is published in The New Yorker as "The IHOP Years," is a book that could only be written by David Sedaris, a book that took a lifetime of being David Sedaris to make.
The reason I say that, of course, is because it is composed of twenty-five years of his diary entries.
For fans of Sedaris, Theft by Finding presents a raw extraction of the characters, timeline, and dry humor we are already familiar with, though readers new to his writing (who are you?) will find it no less moving or entertaining. The entries depict Sedaris' life from 1977 to 2002, a period that includes four cities of residence, countless odd jobs, twice being hit on the head (once by a brick, once by a hammer), one death of a pet, four published books, writing sessions at the IHOP, French classes, and a multitude of recorded observations and interactions.
Sedaris has a keen awareness for the absurdities hiding in everyday life, most often making fun of himself. He records everything from bits of overheard conversation, stories heard on the radio or read in the newspaper, to phone conversations:
March 18, 1980
Raleigh
I have just taken amphetamines stolen from a drugstore. They're given to hyperactive children to make them even more hyperactive so they'll get tired and pass out, giving their parents a rest.

April 11, 1980
Raleigh
I've got $12, no job, and unpaid rent. I'm depressed, I'm broke, and soon I'll be out of drugs. I feel so sleazy and cheap. Still, I have two sculptures in the art museum."

May 20, 1990
Chicago
Mom called to tell me that, according to my horoscope in the Raleigh News and Observer, in two weeks I'll get exactly what I've been striving for. That's two weeks from yesterday, meaning June 2nd. She sounded excited, so I got excited as well. Why do I always fall for this?
Although this carefully edited collection of diaries is far from a crafted narrative, there is a clear driving force throughout: a sense of mounting hope. The first seven years or so, as Sedaris puts it, "were the bleakest." These entries consist of drug use, overdue bills, small dead end jobs, and occasionally getting harassed on the street.
Throughout many difficult times, Sedaris resists despair. His tone never strays from the wry, self-conscious humor that's now so familiar to us. Perhaps any despairing moments were edited out of the book. However, one passage grabbed my attention:
February 16, 1988

Reasons to Live:
Christmas

The family beach trip

Writing a published book

Seeing my name in a magazine

Watching C. grow bald

Ronnie Ruedrich

Seeing Amy on TV

Other people's books

Outliving my enemies

Being interviewed by Terry Gross on "Fresh Air"
Here, Sedaris seems to manufacture hope in the face of apparently serious depression. It's a relatable experience. Here is Sedaris the person, faltering, uncertain, desperate to find a few good things to focus on. This version of Sedaris has no idea, can barely dare to dream, what his life will become.
Life gets better as Sedaris moves to Chicago for school then to New York, where he eventually breaks through when he reads his essay "SantaLand Diaries" on NPR. The rest, you know.
Theft by Finding is primarily a writing career success story, but Sedaris also provides a glimpse of life after success, which comes with its own unique challenges. Many idols falter in the spotlight, and Sedaris is not immune to the temptations. In the face of that challenge, he makes a conscious and laborious effort to get sober:
March 23, 1999
I haven't had a drink in forty-eight hours. This is not an accident but a concerted effort, and a very difficult one. I'd have to double-check, but I'm pretty sure I've been drunk every night for the past eighteen years. At the airport yesterday, I felt, if not good, then at least proud of myself.
Sedaris has also written, inadvertently, a how-to manual. His memoir-by-diary shows how writing inspiration can come anywhere, from a simple phone conversation to a job as a Christmas elf. It teaches us how to weather life's storms and still show up to write every night. It reveals that writing takes time and diligence. It dares us to believe in endless possibilities: the possibility of writing books, moving to New York or Paris, learning to speak French, getting sober, and falling in love. And it teaches us how to keep a diary like a bestselling author.
In 1989, my writer idol met his own writer idol, dutifully recorded in the following entry:
February 13, 1989
Chicago
Tonight at Barbara's Bookstore, Tobias Wolff read from his new memoir, This Boy's Life. All the seats were taken, so I sat on the floor in the front and tried to act normal. I was too shy to say anything when I got my book signed, afraid that if I started talking, everything inside of me would just spill out. He seemed like a kind person and wore a turtleneck, a plaid shirt, a tweed jacket, and jeans with black socks and running shoes. I have to be his biggest fan.
Sedaris has often said in interviews that he takes his time at book signings because he remembers what it's like to stand in line to see a favorite author. As I stood in front of him with my husband at Common Good Bookstore, he asked what I do for a living.
"I work in marketing," I said. What did it matter what I do? You are David Sedaris.
"She's also a writer," my husband interjected.
I was speechless, and felt myself blushing.
David Sedaris handed me my signed book and I thanked him a few too many times, I ran-walked out of the bookstore. Once I'd reached a safe distance, I looked to see what he had written inside.
"To Lizzie, We're all so proud of you. David Sedaris."
Lizzie Klaesges is a writer and marketer in Minneapolis, MN. Her work has appeared or is forthcoming in Rain Taxi, Summit Avenue Review, and You&Me Medical Magazine.